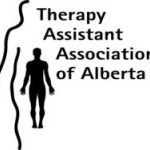 Please consider nominating your co-workers for one of our six award categories, we want to acknowledge and celebrate the achievements of the many TA's in our province. The Association must receive all nominations no later than March 31, 2016. The Award Nomination Form is available on the website or email the association for a copy to be sent to you.
Leadership Award
Long Term Service Award
Student Mentor Award
Outstanding Team Practice Award
Student Award
Outstanding Practitioner Award
The AGM, Awards and Comedy night will be the evening of Friday, May 13, 2016 followed by our 9th Annual Education Day on Saturday, May 14th. Both events will be held at the Nisku Inn and Conference Centre. Consider how this could be a great getaway weekend in Edmonton, plan to be entertained and educated!
Register for both events now!
AGM, Awards and Comedy Night
9th Annual Education Day
Just a reminder, we do have some Professional Grant money available, which members can apply for. We offer 3 grants per year. The Association must receive the application on or before the submission deadline dates. The deadline for the next application is: May 31st.
Congratulations to our Jan 31st, deadline winner, Sandy-Lynn Dykstra.
For complete details please go to: JOELLE WITHERS PROFESSIONAL DEVELOPMENT GRANT APPLICATION
PLEASE consider joining the Executive Board or Promotions Committee. It is time for some members to step down from their positions as they have served 3 or more years and we NEED volunteers to replace them. Nominations and voting will be happening during the AGM. Will you fill a vacant spot? Email for more information.
I look forward to seeing you in May.
Respectfully Yours,
Lisa Reid – President
Therapy Assistant Association of Alberta
www.thaaa.ca