Below you will find links to related organizations whose services may be of benefit to Association members.
According to the Journal of the American Medical Association, approximately 50 percent of people with mental health disorders are affected by substance abuse. Our website provides individuals with information to help them to overcome their illnesses, put addiction into the past, and to reclaim their lives.
DrugRehab.com is a web resource provided and funded by Advanced Recovery Systems. Since 2015, the website has provided researched, fact-based resources for free. Readers can learn about risks of various substances, the latest approaches to treatment and real stories of recovery on DrugRehab.com. Our team publishes local resource pages for communities across the United States. The web pages include lists of addiction treatment providers included in the Substance Abuse and Mental Health Services Administration's directory of treatment providers. DrugRehab.com also connects individuals with the admissions team at Advanced Recovery Systems, which helps people access treatment at ARS facilities.

Mesothelioma Hub
Mesothelioma Hub is your ultimate source for the latest information about mesothelioma and other asbestos-related illnesses. Our mission is simple: to connect mesothelioma patients and therapy assistants with the educational, medical, and legal resources they need. Since 2003, our leadership team has been building the best sites on the web to provide patients and their families with information and resources to deal with debilitating asbestos-related diseases.

Treating Addiction Right The First Time
Addiction Campuses provides the most comprehensive addiction treatment programs in the country, offering therapy for addiction to illegal drugs, prescriptions drug and alcohol. We go beyond the standard 30-day plan and treat people who are struggling with addiction medically, mentally and spiritually to break the cycle of relapse and repeated visits to rehab. Utilizing our 15–50 acre addiction campus environments across the country, we have modern facilities, compassionate staff, industry expertise and clinical proficiency to effectively treat the disease of addiction.
Age Well
The AGE-WELL Network strives to create real-world solutions that will make a meaningful impact on the lives of Canadian seniors and caregivers. Our success depends on the active engagement and participation of the people who will actually use the technologies and services developed through our research. Seniors and caregivers who are interested in contributing to AGE-WELL activities are invited to join the AGE-WELL community. Members will receive regular updates about Network activities, including opportunities to participate in research projects, attend Network events and forums for discussion about healthy aging and technology.

Baycrest Health Sciences
Baycrest Health Sciences is a global leader in geriatric residential living, healthcare, research, innovation and education, with a special focus on brain health and aging.
As an academic health sciences centre fully affiliated with the University of Toronto, Baycrest provides an exemplary care experience for aging clients combined with an extensive clinical training program for students and one of the world's top research institutes in cognitive neuroscience. Through its commercial and consulting arms, Baycrest takes its sought-after expertise, education and innovations to other healthcare organizations and long-term care homes, both in Canada and internationally.Founded in 1918 as the Jewish Home for the Aged, Baycrest continues to embrace the long-standing tradition of all great Jewish healthcare institutions to improve the well-being of people in their local communities and around the globe.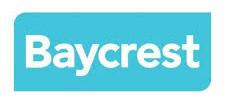 Bruyère Research Institute
Bruyère recently launched a New Digital Health Website for Innovation and Collaboration for showcasing the digital health initiatives being researched and evaluated at the Bruyère Research Institute. The website profiles a number of innovations being developed and tested to help support the health and independence of our aging population. Follow the link to learn more about our work in smart sensor technology, big data, cognitive games, and more.

Ontario Neurotrauma Foundation
ONF is a catalyst for change – through research, knowledge mobilization and implementation initiatives we are able to make lasting impacts in the spinal cord and brain injury community and continue to prevent neurotrauma injuries from occurring.

Welcome to the OTA & PTA EAP
The Occupational Therapist Assistant and Physiotherapist Assistant Education Accreditation Program (OTA & PTA EAP) is responsible for the accreditation of physiotherapist assistant and occupational therapist assistant education programs in Canada.
The OTA & PTA EAP is governed by both Physiotherapy Education Accreditation Canada (PEAC) and the Canadian Association of Occupational Therapists(CAOT) which are the accreditation agencies for Canadian entry-level physiotherapy and occupational therapy education programs respectively. The OTA & PTA EAP is administered by PEAC.
The OTA & PTA EAP is committed to following the Guidelines for Good Practice in the Accreditation of Professional Programs as developed by the Association of Accrediting Agencies of Canada (AAAC).
The OTA & PTA EAP is not involved in accreditation or registration of individual Occupational Therapist Assistants, Physiotherapist Assistants or Occupational Therapist Assistant/Physiotherapist Assistants.


Early Onset Dementia Alberta Foundation (EODAF)
Mission Statement
Early Onset Dementia Alberta Foundation (EODAF) strives to build awareness and promote culture change for persons living with dementia under the age of 65.
Vision Statement
Early Onset Dementia Alberta Foundation (EODAF) is an Alberta based foundation that provides support, direction, resources and assistance for Persons with Dementia, Care Partners and family members.
In 2015, the World Health Organization (WHO) reported approximately 47.5 million people worldwide were living with dementia, with approximately 7.7 million new diagnoses being made every year.
This progressive, degenerative and so far incurable disease is characterized by the loss of function of the neurons, with the brain becoming increasingly damaged over time. As a result, the damage typically affects the person's ability to remember, understand, communicate and reason while struggling emotionally, socially and physically as dementia slowly robs the person of their independence (Alzheimer's Association, 2014).
While connected to brain injury and a variety of neuropsychiatric disorders, Alzheimer's Disease (AD) accounts for up to 60-70% of dementia cases (WHO, 2015) and typically impacts those 65 and over (Alzheimer's Association, 2014). Research has historically focused on the experience of older individual's and their care partners. As a result, there is a large gap in dementia research targeting those diagnosed with early onset dementia (onset before age 65) and the unique experiences of their primary care partners.
Early Onset Dementia Alberta is hoping to change that. Inspired by the all too common frustrations with the health care system and services Early Onset Dementia (EOD) patients and their family's endure; Bernie Travis founded EODA in the fall of 2011 with the help of a handful of representatives across Alberta. In the fall of 2016, Early Onset Dementia Alberta became a Foundation (EODAF).
Initially aimed at advocating for the rights and needs of EOD patients and their care partners, the foundation has expanded their focus to include driving change and destroying the stigma associated with all types of dementia, by striving to work together to build dementia awareness and education. EODAF is an Alberta based Foundation that provides support, direction, resources and assistance for persons with dementia under the age of 65, care partners and family members. EODAF hopes to inform and inspire current and future care partners, educators and people diagnosed with dementia to work together advocating for research and development of dementia care and support for this growing population.
Being a care partner for a person with chronic physical or cognitive conditions can be so overwhelming. The diagnosis of a debilitating disease or disabling health condition, impacts every aspect of the care partner and the family's daily life. The responsibility of being a care partner can put a person at increased risk for significant health problems including depression, anxiety, high levels of stress, or burnout. Seeking help and support along the way is not a luxury for care partners; it's a necessity.
Make use of available resources to update the skills of being a care partner. There is a wealth of resources in the community, at workshops and online to help provide effective care for the care partner.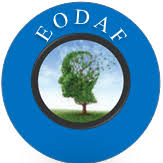 Canada Drug Rehab – Addiction Services Directory
Canadadrugrehab.ca is a free online directory listing of alcohol treatment, drug rehab, and detox programs (*) and other addiction-related services located in Canada. Canadadrugrehab.ca is dedicated to helping Canadians, their families and addiction treatment professionals by maintaining a website that is:
Accurate
Comprehensive
Current
Easy to use
Focused on 

addiction

Objective
Canadadrugrehab.ca is a public service provided by Sunshine Coast Health Centre, a private alcohol treatment and drug rehab program for men located near Vancouver, British Columbia.
If you require assistance locating a service Contact Us and we will respond to your inquiry.
If you are an alcohol and drug rehab program provider please select List Your Program to be included in this directory or to update your current listing.
(*) Note: While counsellors and other professionals in the addiction field often prefer the term "chemical dependency" over "alcohol and drug addiction" and "treatment" over the term "rehab," the editors of canadadrugrehab.ca have chosen to stay with "alcohol and drug rehab" due to it's greater familiarity with the general public.

Drug Rehab & Addiction Services in Canada
Drug Rehab Services is a free resource for drug and alcohol addiction in Canada. We have helped and refer thousands of people to get help with their addiction.
Our goal is for you to get the best advice possible so that you or a loved one can live a fulfilled life free from drugs and alcohol. We can provide referrals for clients seeking drug and alcohol rehab centers in Canada. Many families and addicts find themselves lost and without hope. Many factors play a role in that hopelessness. For instance an addict might have attended drug rehab treatment once or many times before only to relapse quickly upon completion of that rehab program. What went wrong?  There are two sectors to consider. The Ministry Funded Sector and the Private Sector.  Each sector has a different way of treating a patient.
There is hope! There is help! There is an exact drug treatment program filled with therapies that meet every individual needs but it's critical that you speak with a public service initiative, like us, first – designed to point you in the right direction based on what is appropriate for you. Everyone can become free from drugs and alcohol and live a normal, prosperous life. They just need the right drug rehabilitation treatment for their own individual needs.
RESIDENTIAL DRUG REHABILITATION IN CANADA
Drug & Alcohol programs with residential settings in Canada are divided in two categories:
  Government subsidized programs
  Private alcohol & drug treatment
There are differences between both treatment such as waiting list, staff ratio

DETOX CENTERS FOR DRUGS AND ALCOHOL IN CANADA
The purpose of a detox procedure is to safely remove someone from a drug, medication or alcohol. In Canada, you can find 2 types of detox programs. The medical and regular detox.
Medical Detox: This type of detox is used to get someone off of certain medication such as benzodiazepine 
, pain killers and others. Severe alcoholics also need medical attention to quit drinking. There are certain type of street drugs
Standard Detox: This type of detox is for drugs that do not need medical attention to be removed from. Marijuana, cocaine, club drugs, methamphetamine and others. There are other factors that would have to be taken into consideration such as duration of last usage of the drug, mental behavior of the addiction.

The decision on which type of detox someone needs has to be done by a professional. The above is for your information only.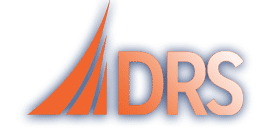 Canadian Cancer Society
At the Canadian Cancer Society (CCS), our vision is a world where no one fears cancer. With the support of our volunteers and donors, we improve and save lives by taking a comprehensive approach to our work against more than 100 types of cancer. CCS funds research, provides services to those living with cancer, advocates on important cancer-related issues and educates and empowers people to make healthy choices.

Canadian Veterans Vocational Rehabilitation Services
If you have been medically released or are a Canadian Armed Forces Veteran with a service-related injury or illness, you may be eligible to participate in the Veterans Affairs Canada (VAC) Rehabilitation and Vocational Assistance Program. In certain cases, spouses, common-law partners and survivors may also access these services. Once you have been approved for the VAC Rehabilitation program, your case manager can refer you to Canadian Veterans Vocational Rehabilitation Services (CVVRS) for assessment. For more information or to determine if you qualify for the VAC Rehabilitation and Vocational Assistance Program, please contact Veterans Affairs Canada toll-free at 1-866-522-2122.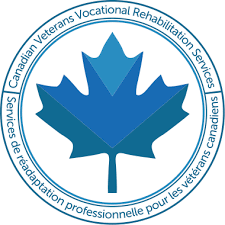 Addiction Group
ALCOHOL MISUSE, ABUSE, ADDICTION & TREATMENT
Alcohol misuse and abuse are widespread issues affecting millions of Americans of all ages and backgrounds. Our team of journalists, researchers, doctors, and medical professionals has created a fact-based resource center on alcohol addiction and treatment. Learn more about causes, symptoms, and treatment options.
We provide free resources and information to help struggling individuals & families get their lives back on track.
Our website does not host any form of advertisement.
All content published on Alcohol Rehab Help is fact-based and original. It is all sourced from current scientific research, ensuring content is accurate, relevant, and up-to-date with current research and addiction terminology.