This page contains links and descriptions to associations related to the discipline of Therapy Assistants.
Alberta Therapeutic Recreation Association
ATRA represents Recreation Therapy professionals throughout the province of Alberta by:
Providing professional development, research & education opportunities
Publishing the ATRAbute, a regular publication with relevant TR & professional issues
Establishing and improving consistent standards for practice for TR professionals
Promoting TR and ATRA through events and promotional materials
Providing networking opportunities for TR professionals through regional, provincial and national events
Sponsoring workshops, annual symposiums, National TR Week and educational scholarships
Communicating a consistent message for Therapeutic Recreation across the province

Canadian Association of Occupational Therapists (CAOT)
The Canadian Association of Occupational Therapists (CAOT) is the national organization that supports the more than 17,000 occupational therapists (OTs) who work or study in Canada.  OTs improve the health and well-being of Canadians by creating client-centred solutions that help them participate more fully in activities that are important to their everyday lives. CAOT provides products, services and learning opportunities that assist OTs in achieving excellence in their professional practice. Additionally, CAOT provides leadership in the development and promotion of the occupational therapy profession in Canada and internationally.
Mission: Advance excellence in occupational therapy.
Vision: Occupational therapy is valued and accessible across Canada.
Values: Integrity, accountability, respect, equity, innovation, transparency, diversity, collaboration
Strategic Priorities:
Support occupational therapists in the evolution of their practice and the pursuit of excellence.
Advance awareness, understanding, and use of occupational therapy.
Position CAOT as the knowledge and resource hub for occupational therapy practice in Canada.
Foster a vibrant and sustainable CAOT.

Canadian Physiotherapy Association (CPA)
The Canadian Physiotherapy Association (CPA) represents 15,000 physiotherapists, physiotherapist assistants and physiotherapist students across Canada.
CPA members are rehabilitation professionals dedicated to the health, mobility and fitness of Canadians.
In partnership with provincial and territorial branches and practice divisions, CPA enables members to learn, share knowledge and enhance practice. CPA provides resources, education, ideas and advocacy to enable our professional community to better serve Canadians.
Click here to see our Collaborative Landscape graphic.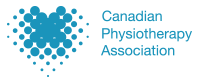 Physiotherapy Alberta – College + Association
While our name, Physiotherapy Alberta – College + Association, is relatively new, we've been in the business of regulating the physiotherapy profession since 1985. At that time we were known as the College of Physical Therapists of Alberta. In 2010 our mandate expanded to include association services so we changed our name to better reflect the two services we provide.
College = our regulatory role
Physiotherapy in Alberta is a self-regulated profession. Established in legislation, Physiotherapy Alberta is the organization responsible for regulating physiotherapist's practice.
Our mandate, first and foremost, is to protect the public interest. The public places the utmost trust in health-care providers. Patients and families expect safe and effective quality care. We share those expectations and work to ensure the right systems and processes are in place to support quality physiotherapy service delivery. We do this by:
Setting and enforcing practice and professional standards.
Registering only qualified and competent physiotherapists.
Administering a continuing competence program.
Investigating public and patient concerns.
Promoting and advocating excellence in physiotherapy and patient care.
Supporting member understanding of and adherence to their regulatory responsibilities.
We receive our authority from Alberta's Health Professions Act, Physical Therapists Profession Regulation and bylaws.
Association = member services role
We also provide leadership and direction to the profession and promote excellence in practice, education and research to improve the health and mobility of Albertans. We do this by:
Offering professional development opportunities.
Promoting the value of the profession through marketing and public relations activities.

Society of Alberta Occupational Therapists
Helping you to make it happen!

Speech-Language & Audiology Canada
We are a membership-driven organization that supports, promotes and elevates the professions of our members and associates. We are the only national organization passionately supporting and representing speech-language pathologists, audiologists and communication health assistants inclusively. Through this support, we champion the needs of people with communication disorders.
Our members and associates are why we exist. When you're an SAC member or associate, you can focus on your work knowing that we are supporting and representing you, every day.

Communicative Disorders Assistant Association of Canada
The Communicative Disorders Assistant program has been offered as post graduate certificate for 28 years. CDAs continue to work towards recognition within the Audiology, Speech and Language community. CDAAC was created in 1996, and from the beginning we have envisioned and enabled a supportive network of CDAs across the country. Our network is growing – join us.

National Physiotherapist Assistant Assembly (NPAA)
Our Mission
The NPAA represents and promotes the PTA profession, enhances communication and develops initiatives to meet the needs of PTAs.
Our Vision
The NPAA is the essential partner for Physiotherapist Assistants.
What is the NPAA?
The National Physiotherapist Assistant Assembly (NPAA) represents the unique interests and needs of practising and student physiotherapist assistants in Canada and is actively engaged in the growth and advancement of their roles in the physiotherapy profession.
We elect our own volunteer leaders to showcase our position in the Canadian Physiotherapy Association (CPA) and to the physiotherapy profession community.
Enhances communication amongst Physiotherapist Assistant and Physiotherapist Assistant students.
Members benefit from the networking, professional development and ability to have a direct voice in shaping the future of physiotherapist assistants in Canada.
Encourages student involvement and leadership opportunities within the CPA and our profession.
We communicate with schools offering physiotherapist assistant programs, and to enhance our skills by sourcing continuing education for our colleagues from coast to coast.
Regularly update our members through e-blasts and social media to keep them abreast with developments and highlights.
Endeavour to be the "go-to" place for news about our career!
CPA membership is held in high regard within the profession.  We listen to our members while we work together to enhance the health of Canadians
If you are interested in becoming a Council Representative please contact the current NPAA President Aurélie Dimandja, or Allison Biewald, Coordinator, Member Services, Divisions and Assemblies, at the CPA National Office.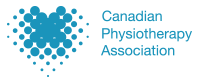 The Canadian Association of University Teachers is a federation of independent associations and trade unions representing approximately 70,000 teachers, librarians, researchers and other academic professionals and general staff at 120 universities and colleges across Canada.