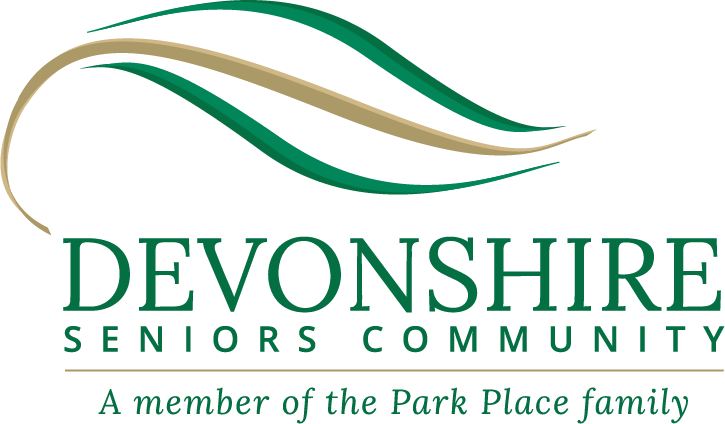 Park Place Devonshire Care Centre is seeking an appropriate candidate to fill an open Rehabilitation Assistant position.  The therapeutic activities involved will be prescribed by the supervising therapists and the Rehab Assistant will be responsible for carrying out the modalities in a safe and effective manner.    See details in the job description-link.
(Posted July 2018)
---

Pacekids -OTA NOUTH Job Posting_August 2018
Pacekids Programs is looking for an Occupational Therapy (OT) Assistant based
out of the North Pacekids location, (808 55 Avenue NE), working within our
centre-based Early Childhood Services (ECS) program. The position is a 10-month,
permanent, full-time position and would commence as soon as possible.
Pacekids offers a variety of programs to children in the Calgary area, including
our Early Childhood Services (ECS) Preschool and Kindergarten programs funded
by Alberta Learning and our in-home programs funded through Family Support
for Children with Disabilities (FSCD).
The Pacekids' OT Therapy Assistant's main responsibility is the treatment of
preschool children within the Early Childhood Services (ECS) program under the
supervision of the ECS Occupational Therapists. The OT Therapy Assistant is
responsible for following the program plan developed by the ECS Therapists and
supporting classroom staff in the implementation of strategies and activities.
(Posted August 14, 2018)
---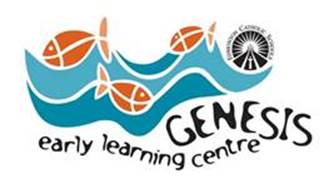 We are a passionate and dedicated multi-disciplinary team supporting school staff and students in Edmonton from pre-kindergarten to Grade 12. We are looking to hire several new team members.  Please view the links below.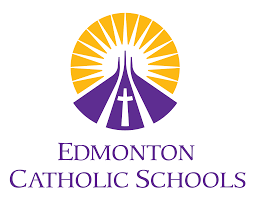 Therapeutic Assistants – Occupational Therapy
Therapeutic Assistants – Speech Language
Therapeutic Assistant -Speech Language
Therapeutic Assistant – Speech Language
Therapeutic Assistant – Behavioural Therapy
(posted 18 June 2018)
---

ARBI in Calgary is looking for a highly motivated individual with excellent interpersonal skills and rehab experience for this position in a community based, rehabilitation program for adults with moderate to severe acquired brain injury.
(posted 14 June 2018)
---
The Saskatchewan Health Authority is looking to fill a Temporary, Full-Time Position in Saskatoon, Saskatchewan but is having difficulty finding applicants within their province.
Please view their complete job description below. 

Maybe Alberta TA's could help them out!
(posted 16 May 2018)
---
REHABILITATION AIDE – Extendicare Holyrood
Extendicare Holyrood, in Edmonton, Alberta is accepting applications for the Temporary Position (July 2, 2018-January 20, 2020) which is a 60 hour, biweekly position, for a Rehabilitation Aide.  Interested applicants may forward their resume no later than May 25, 2018.  Please see link below for complete details.
(posted 6 May 2018)
---
Millard Health is seeking a Rehabilitation Assistant to work in an interdisciplinary setting with clients who have suffered work related injuries. The successful candidate will help deliver individual and group treatment interventions under the direction of a team of clinicians including an Exercise Therapist, an Occupational Therapist and a Physical Therapist. The focus of the position is on promoting excellence in client care and assisting injured workers return to work.  View link below for complete details.
REHABILITATION ASSISTANT
Millard Health
Edmonton, AB
Temporary, Full-Time Position
(posted 5 May 2018)
---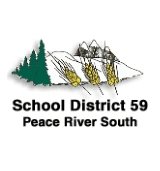 UPDATED: May 16, 2018
South Peace School District # 59 (Peace River South) has two positions available for a speech-language technician (CDA) for the 2018/19 school year.  Salary is $27.51 per hour with a 35 hour work week.  For complete details please see the link below.
(posted 25 April 2018)
---
Speech-Language Pathologist Assistant- Full Time 
Community Options has been a PUF provider of inclusive education solutions focusing on early intervention therapy services in Edmonton for the past 40 years. As a successful candidate you would have the opportunity to work with Occupational Therapists, Physical Therapists, Teachers, Speech Language Pathologist, and Educational Assistants to provide services to children in their community program (day-care, preschool, kindergarten) and in the child's home.
Closing Date: Open until a suitable candidate is found
Location: Suite #200, 15824 131 Avenue, Edmonton and travel within surrounding Edmonton area
Job Type: Full time (35 hours per week) -10 month position (for the academic school year.) Position renews annually commencing on the last five working days of August until mid June of each year.
Start date: August 27, 2018
Job Description:
Work in collaboration with a Multi-disciplinary team to provide direct speech and language therapy (not dysphasia) by way of activities that target the SLP's goals in an IPP.
Create and/or provide materials and strategies to Educational Assistants, Site staff or families as directed by SLP.
Use computer software to input test results, create templates and documents to meet SLP and team needs.
Adapt services to the changing needs of clients, families and team.
Demonstrate ability to communicate effectively with clients, families and members of the multi disciplinary team. Attend IPP meetings.
Inventory: categorize, add new items, put materials away, track test materials (in and out), check and maintain laminator and other office equipment.
Schedule visits to sites or families as directed by SLP.
Participate in various team meetings.
Document and report progress of clients and of any changes in plan to team and family.
Share new knowledge and best practices with colleagues, within the organization.
Help provide in-services/workshops to parents and educational assistants.
Other duties as assigned.
Vehicle is mandatory (travel from site to site is reimbursed at $0.50/km).
Participate in various endeavors in support of the agency and our community.
*
Position Requirements:
Diploma as a Speech-Language Pathologist Assistant
Speech Language Pathology experience with pre-schoolers is beneficial.
Champion of inclusive philosophy.
Current Intervention Record Check and a Criminal Record Check are required for employment (both need to be 6 months or more recent prior to hire date).
Vehicle (For travel from site to site – reimbursed at $0.50/km).
Must have or obtain Standard Child Care First Aid and CPR within 90 days from hire date.
We thank all applicants for their interest; however, only those deemed qualified for this opportunity will be called for interviews.
Please apply to the following email should you be interested in this position:  hr@communityoptions.ab.ca
(Posted July 30, 2018)
---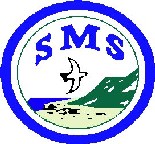 REHABILITATION ASSISTANT SALEM MANOR NURSING HOME
Candidates are invited to apply for the part – time (0.8 FTE) position of Rehabilitation Assistant to work in our 102-bed facility located in Leduc, Alberta. Salem Manor is managed by Extendicare Canada Inc.
Reporting to the Occupational Therapist, the successful candidate will have the following responsibilities and qualifications:
RESPONSIBILITIES
Plan, implement and evaluate both individual and group programs based on assessed needs and as assigned by the
Set up and clean therapy area as necessary and transport residents to and from programs. Monitor the behaviour and condition of residents during programs, and report any significant changes to the Supervisor and nursing staff as
Participate in development and revision of programs under the guidance of the
Maintain program and resident records according to department policy. Communicate participation by residents to registered
Work cooperatively with other team members and departments to meet resident
QUALIFICATIONS
Proof of successful completion of an approved Rehabilitation Assistant Diploma program is preferred but equivalencies may be considered. Current member of Therapy Assistant Association of Alberta in good standing.
Demonstrated written and verbal communication skills, as well as excellent documentation skills.
Knowledge and demonstrated experience in one-one/group program planning, implementation and evaluation for both well and the cognitively
Ability to work independently and ability to manage time
Ability to plan, implement, evaluate resident programs (ie. Fun & Fitness, Strengthening Program).
Knowledge of wheelchairs, cushions and seating/
Knowledge and /or experience in rehabilitation an
Knowledge and/or experience in working with the geriatric population especially those with cognitive
Current Criminal Records Check with Vulnerable Sector Search
Own transportation as there is no bus
CLOSING DATE
Interested applicants please forward your resume in confidence no later than August 17, 2018 to the attention of:
Sheila M. Rosaasen Human Resources Advisor Salem Manor Nursing Home
Leduc,  AB Fax: (780) 986-4130
(Posted August 1, 2018)