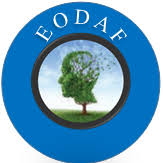 Early Onset Dementia Alberta Foundation has 2 free webinars – one in late February, the other in early March.  Both will provide a good source of professional development and an opportunity to add to your acumen as practicing Therapy Assistants.  I encourage all to make good on the offer and register for the webinars!!!!
One webinar focuses on advance planning, powers of attorney and personal directives.
The second webinar focuses on grieving an ambiguous loss.