If you know of resources that would be good to share, email us the link and we may post them here.

According to the Journal of the American Medical Association, approximately 50 percent of people with mental health disorders are affected by substance abuse. Our website provides individuals with information to help them to overcome their illnesses, put addiction into the past, and to reclaim their lives.
DrugRehab.com is a web resource provided and funded by Advanced Recovery Systems. Since 2015, the website has provided researched, fact-based resources for free. Readers can learn about risks of various substances, the latest approaches to treatment and real stories of recovery on DrugRehab.com. Our team publishes local resource pages for communities across the United States. The web pages include lists of addiction treatment providers included in the Substance Abuse and Mental Health Services Administration's directory of treatment providers. DrugRehab.com also connects individuals with the admissions team at Advanced Recovery Systems, which helps people access treatment at ARS facilities.
---

Mesothelioma Hub is your ultimate source for the latest information about mesothelioma and other asbestos-related illnesses. Our mission is simple: to connect mesothelioma patients and therapy assistants with the educational, medical, and legal resources they need. Since 2003, our leadership team has been building the best sites on the web to provide patients and their families with information and resources to deal with debilitating asbestos-related diseases.
https://www.mesotheliomahub.com/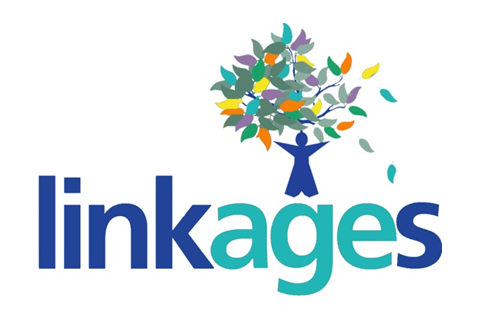 Linking you to the latest in news from the Centre for Studies in Aging and Health, Seniors Health Knowledge Network 
and our CollaboratorsOctober 2018 
Dear Colleagues,
In recognition of World Arthritis Day on October 12th we have created a reading list of open source resources entitled "Arthritis & the Older Adult."
We invite you to share these newsletters via email and social media. Of course you may opt out at any time by clicking on the unsubscribe option at the bottom of the email.
Sincerely.
SHKN, CSAH Team and Partners
AGE-WELL

Eight finalists have been announced in the AGE-WELL National Impact Challenge, which aims to identify great new ideas for technology-based solutions that will improve the quality of life of older Canadians and/or their caregivers. Read more. The grand finale will take place at the 4th AGE-WELL Annual Conference, being held Oct. 16-18, in Vancouver.
Check out these great new videos about AGE-WELL's EPIC training program (Early Professionals, Inspired Careers) and some of the network's amazing trainees.
Alzheimer Society of Ontario (ASO)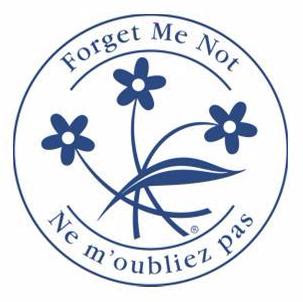 The Canadian Charter of Rights for People with Dementia is a landmark Charter that is the culmination of over a year's work by the Canadian Alzheimer Society's Advisory Group of people with dementia, whose members represent different walks of life from across the country.
The Charter defines seven explicit rights to empower Canadians living with dementia to self-advocate, while also ensuring that the people and organizations that support them know and protect their rights.To read the chart click here.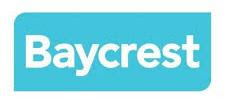 Baycrest
Upcoming Goal Management Training® (GMT) Trainer Workshop
Thursday December 13, 2018 from 9:30am-5:00pm at Baycrest Health Sciences (3560 Bathurst St., Toronto) and remote attendance will be available via GoToWebinar. You can register and find more  information here.
GMT is an evidence-based cognitive intervention for executive functioning deficits that is effective in clinical populations including traumatic brain injury, acquired brain injury (e.g., stroke), and various neurological conditions. GMT is extensively validated and supported by a recently published meta-analysis.
brainXchange

On September 13th, brainxchange  with the Alzheimer Society of Canada and the Canadian Consortium of Neurodegeneration in Aging (CCNA) partnered to offer a KTE webinar featuring Dr. Carmela Tartaglia's presentation "Behavioural Variant Frontotemporal Dementia." To view a recording of this webinar click here,
Bruyère Research Institute

Bruyère recently launched a New Digital Health Website for Innovation and Collaboration,  www.bruyeredigitalhealth.ca, for showcasing the digital health initiatives being researched and evaluated at the Bruyère Research Institute. The website profiles a number of innovations being developed and tested to help support the health and independence of our aging population. Follow the link to learn more about our work in smart sensor technology, big data, cognitive games, and more.
The Bruyère Digital Health website is also the Institute's portal for industry collaboration. Click here to find out how you can partner with Bruyère to develop and test your technologies in a complex healthcare environment.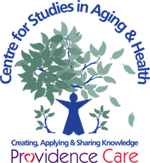 Tuesday October 16th from 1-2pm EST join our next Research & Innovation in Aging Forum (RIAF) featuring presenter Lisa Carver of Queen's University as she presents "Aging, Technology & Privacy." Register here.
National Institute on Ageing (NIA)

In September, NIA in collaboration with the Canadian Frailty Network (CFN) released "We Can't Address What We Don't Measure Consistently: Building Consensus on Frailty in Canada." This report urges the research and health communities to come to consensus on a common definition of frailty. Read the report here.
Ontario Age-Friendly Communities (AFC) Outreach Program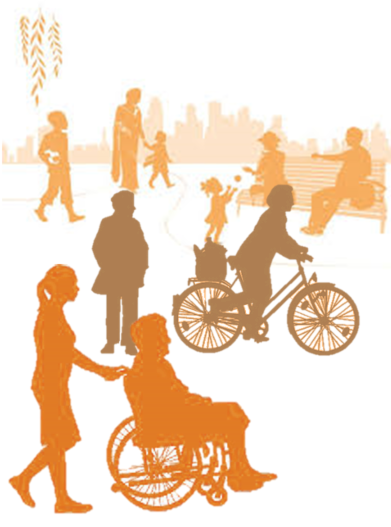 Throughout Canada, October 1 is known as National Seniors Day. We hope you take some time today to celebrate and acknowledge the contributions seniors make within your community, whether through planned events or simple words of thanks to the older adults in your own life.
Ontario Community Support Association 
Community Connect 2018, OCSA Conference, October 17-18th
Immerse yourself in an environment of innovation, discovery and leading-edge thinking.This year's conference is an exceptional opportunity to connect with home care, independent living and community support service trailblazers – and network with thought leaders across various sectors and industries. Learn the latest about the big-picture systems drivers that impact our sector, engage with enterprising spirits who are re-imagining service delivery, and learn practical solutions to solve some of your most pressing operational concerns. Learn more and register here.
Capacity Builders PSW Training Day, October 16th
This one-day event is Ontario's most effective, efficient and affordable way for Personal Support Workers (PSWs) to receive up-to-date knowledge and skills in some of the most in-demand training areas. This training is designed specifically for the professional development of personal support staff in home care, long term care, community care, hospitals and supportive housing. Last year, 98% of attendees agreed that what they learned during the training day would help them do their jobs better. Register today!

Ontario Neurotrauma Foundation(ONF) 
onf.org

The Fall Prevention Community of Practice celebrated its online communication platform Loop's 3rd birthday last month!
Loop is a place where fall prevention practitioners connect. Members can ask each other questions, provide answers, share practice knowledge and information, network with each other, collaborate on projects and share events and resources.
Some notable accomplishments over the past three years:
a growing community of over 2,300 members
the annual Fall Prevention Month campaign
launching the online community of practice for children's falls, Loop Junior this year
Happy Birthday, Loop members!
Not yet a member? Register for free: www.fallsloop.com
Ontario Osteoporosis Strategy
Beyond the Break webinars are geared towards health professionals to better manage diagnosis, treatment and care for people living with osteoporosis. The online virtual learning modules also help facilitate the application and implementation of best practices in prevention, appropriate diagnostic and fracture risk assessment tools, treatment & management of osteoporotic fractures. View the Beyond the Break calendar here.
Register for the next webinar entitled "Ostéoporose: qui traiter?" with Dr. Marie-Claude Audet on Oct. 18th from 11:30am-1:15pm EDT.  Complete a registration form here to receive monthly updates directly.
Regional Geriatric Program of Toronto 
Register now for the 2018 GEM Conference
Specialized Geriatric Nursing Services and Senior Friendly Care: catching up, keeping up, and leading the way in a changing era
We invite you to attend our 14th Annual Geriatric Emergency Management (GEM) Conference, on October 10, 2018. 
This conference will be of interest to clinicians, administrators, and planners in acute care hospitals, public health and community services and long-term care.
For conference details, including registration, please click here for the conference brochure.
Schlegel-UW Research Institute for Aging (RIA)
LIVING the Dementia Journey (LDJ) is an award-winning, evidence informed training program for those who support people living with dementia. It was created in collaboration with people living with dementia and their care partners. Participants gain awareness and understanding that changes not only the way they view dementia, but the way they support people living with it. To learn more about the program and training opportunities, click  here.
SE Research Centre
The Reflection Room is a research project led by the SE Research Centre at SE Health that leverages the power of storytelling, shared experiences, and human-centred design to engage people in thinking and talking about dying and grief. Building on previous research in spiritual care, this project looks to create an immersive experience and space for reflection. We propose that providing places for shared storytelling might trigger more thinking, and break through the social complexity that can be a barrier to discussing death.
The SE Research Centre is looking for public or healthcare organizations and spaces to host month-long, art gallery inspired versions of The Reflection Room. If you are interested in bringing The Reflection Room to your community or organization, you can submit an application form found at http://thereflectionroom.ca/apply/. 
You can learn more about the project on our website http://thereflectionroom.ca/.
Trent Centre for Aging & Society
Late Life Homelessness: Aging on the streets, in shelters, and long term care. All are invited to the second annual Stephen Katz Lecture in Interdisciplinary Aging Studies with our esteemed guest,