---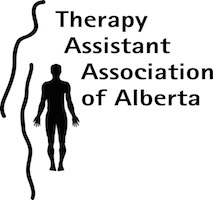 Therapy Assistant Association of Alberta's
11th Annual Education Day
Conference Date: Friday, April 20th, 2018
Location: Radisson Hotel & Conference Centre
6620 36th ST NE, Calgary, AB, T3J 4C8
Theme: "Quality of Life"
More information will be available by the end of February 2018
---
Workshop: PECS Level 1 Training
Description: Over the course of this two day training, participants will learn how to implement the six phases of the PECS protocol, plus attributes, through presenter demonstrations, video examples and role-play opportunities. Participants will leave the workshop with an understanding of how to implement PECS.
City: Calgary, AB
Dates: April 26-27, 2018
Schedule: 8:30am – 4:30pm
Registration time: 8:00am
Venue Information:
Holiday Inn Express & Suites Calgary
45 Hopewell Way NE
Calgary, Alberta T3J 4V7
Venue Phone: 403-705-3875
Registration Page: https://pecs-canada.com/workshops/pecs-level-1-training-calgary-alberta-april-2018/
For more information, contact:
Phone: 905-637-7327
Email: canada@pecs.com
---
---


---
---
​
The goal of our 
conference
, being held 
May 4-5 2018
 at the University of Alberta, is to present innovative and emerging practices highlighting diversity and inclusion in our communities. Professionals from across Canada can meet to share and learn new skills and strategies to build capacity. Sessions will emphasize current evidence- based practices while honoring lived experiences and community histories within a framework of anti-oppression. 
ASPSH
 aims to cultivate sex-positive approaches to strengthen communities through knowledge exchange and networking.
To encourage diversity of approaches all presentation formats will be considered. Presentation days/times with be determined by the Program Committee.
Please include the following information either in your email or as an attachment:
Title (to reflect the content of the proposal)
Primary contact person including email and telephone
Presenters (if different than the contact person)
Presentation length (select one): 90 minutes, 3-hour workshop, research paper (30 minutes)
Key learning objectives (50 words total) to be displayed in the 

conference

 program
Biography of all presenters (maximum 50 words each)
Anticipated audio visual and technology needs
All proposals should be emailed to aspshconference@gmail.com by January 30th, 2018
Director, Continuing Professional Education
Faculty of Rehabilitation Medicine
University of Alberta
---
---
Certificate in Bridging to Canadian Physical Therapy Practice
Are you an internationally trained physical therapist currently working as a therapy assistant?  If so, this program may be of interest.
This graduate level certificate program is designed specifically for IEPTs to bridge to the knowledge, clinical skills and judgment required to deliver safe and effective physiotherapy care and support to adjust to Canadian culture and practices. The Certificate includes online learning modules, in-person labs, clinical mentorship sessions and a full placement. Online work can be done from home. Student attend labs on select Saturdays in Edmonton or Calgary. Mentorship sessions and placements are completed at an affiliated clinic site.
Learn to:
Apply knowledge of professional competencies, ethical reasoning and evidence based practice into physiotherapy practice.
Consolidate and incorporate clinical reasoning, decision making skills and professional judgement required to deliver safe and effective physiotherapy care in the Canadian setting.
Integrate and apply assessment, intervention and evaluation skills across the major practice areas (MSK, CR and Neuro, multi-systems) required for autonomous practice in Canada.
Location: University of Alberta, University of Alberta Calgary Campus
Website: www.uab.ca/pd
Contact: iept@ualberta.ca