---
5th Annual Glen Sather Sports Medicine Clinic Conference

Please join us on Saturday October, 20th, 2018 for a full-day conference providing updates around issues of the lower limb. Presentations includes guest lectures by orthopeadic surgeons, sports medicine physicians and physical therapists
Date:  October 20th, 2018
Time: 8:30 AM – 4:30 PM (Breakfast and registration 7:30 AM – 8:30 AM)
Location:  University of Alberta, Corbett Hall, Edmonton, AB
Cost:  $250 for Clinicians, $50 for Students (student space is limited)
For:  Family Physicians, Physical Therapists, Other Healthcare Providers
Please email sdrefs@ualberta.ca if you have any questions
---
Certificate in Bridging to Canadian Physical Therapy Practice
Are you an internationally trained physical therapist currently working as a therapy assistant?  If so, this program may be of interest.
This graduate level certificate program is designed specifically for IEPTs to bridge to the knowledge, clinical skills and judgment required to deliver safe and effective physiotherapy care and support to adjust to Canadian culture and practices. The Certificate includes online learning modules, in-person labs, clinical mentorship sessions and a full placement. Online work can be done from home. Student attend labs on select Saturdays in Edmonton or Calgary. Mentorship sessions and placements are completed at an affiliated clinic site.
Learn to:
Apply knowledge of professional competencies, ethical reasoning and evidence based practice into physiotherapy practice.
Consolidate and incorporate clinical reasoning, decision making skills and professional judgement required to deliver safe and effective physiotherapy care in the Canadian setting.
Integrate and apply assessment, intervention and evaluation skills across the major practice areas (MSK, CR and Neuro, multi-systems) required for autonomous practice in Canada.
Location: University of Alberta, University of Alberta Calgary Campus
Website: www.uab.ca/pd
Contact: iept@ualberta.ca
---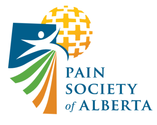 Pain Society of Alberta: 12th Annual Conference
DATE: October 19-21, 2018
LOCATION: Rimrock Resort Hotel, Banff
This is the largest pain conference in Western Canada with presentations on the psychology of chronic pain, rehabilitation approaches as well as separate presentations (or plenaries) about opioid and medical cannabis. Registration includes a ticket to the semi-formal gala dinner on Saturday evening. Immediately following the conference, the Alberta Pain Strategy meeting will begin Sunday afternoon at the same location.
The conference agenda and poster are attached to this email. Please post and circulate to healthcare providers who you think may benefit from learning about best practices for the management and treatment of pain that affects over 800,000 Albertans.
The special early bird rate and hotel discount is only available for a limited time. Register now at:
http://www.painab.ca/annual-conference.html
Conference Itinerary:
https://mail.google.com/mail/u/1/?tab=wm#inbox/16500369966dc5ae?projector=1&messagePartId=0.1
2018 Pain Conference Poster:
https://mail.google.com/mail/u/1/?tab=wm#inbox/16500369966dc5ae?projector=1&messagePartId=0.2
Thanks,
John Xavier Pereira, MD CCFP CIME CEDIR VI
President
Pain Society of Alberta
Provincial Pain Strategy and additional questions: team@painab.ca